The Catalan capital has become a place where high levels are found in every field of sport. And we are not just talking about top-ranking active sportsmen and women, but also about all the people who manage and run sports associations and clubs, such as the professionals who make the quality of Catalan sports even higher.
Several institutions and schools offer intermediate and higher vocational education and training in physical and sports activities, such as courses on running and encouraging physical and sports activities, as well as others based on a specific sport, in addition to Master's degrees and doctorates.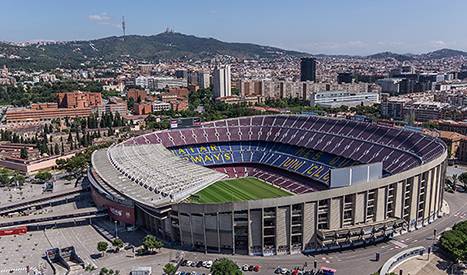 Below we offer you all the information on Barcelona's big centres associated with sports studies, both in the area of competition (such as CAR) and in the management of sports associations (focusing on the master's degrees offered by the big universities leaving aside the studies at the city's business schools and the bachelor's degree in Physical Activity and Sports Sciences.
University of Barcelona

The UB offers two master's degrees: one on sports performance, technical development and high levels (for training high-level trainers and researchers) and the other on managing sports businesses.

Pompeu Fabra University

The Master's degree in sports management and administration, which ranks number 8 in the world in the category of sports, according to Eduniversal, provides its students with the know-how to manage a sports institution.

Ramon Llull University, Blanquerna

The University Master's Degree Course in Sport Training, Physical Activity and Health provides students with the tools for becoming professionals in the sciences of sports health and coaching and also enables them to carry out research.

University of Vic

The UVic offers two master's degrees on sports: one on sports management (for training managers) and another on sports coaching at the training stage (to create experts at the training stages).

Catalan National Institute of Physical Education (INEFC), UB

INEFC (UB), as one of Europe's most modern teaching and research institutions, offers master's degrees and doctorates, in addition to bachelor's degrees, in Physical Activity and Sports Sciences.

High Performance Centre, CAR

CAR offers high-level sports training and prepares its compulsory secondary-school education (ESO) and Baccalaureate students to compete professionally. It also provides intermediate and higher vocational education and training and specialised courses.

Johan Cruyff Institute

Created by and for sports people, this institute gears its academic programmes towards management, sports marketing and creating projects in the field of sports.

Union of Catalan Sports Federations

Anyone who would like to be a judge or referee for a sport should contact the sports federation concerned to find out each discipline's specific courses and requirements.