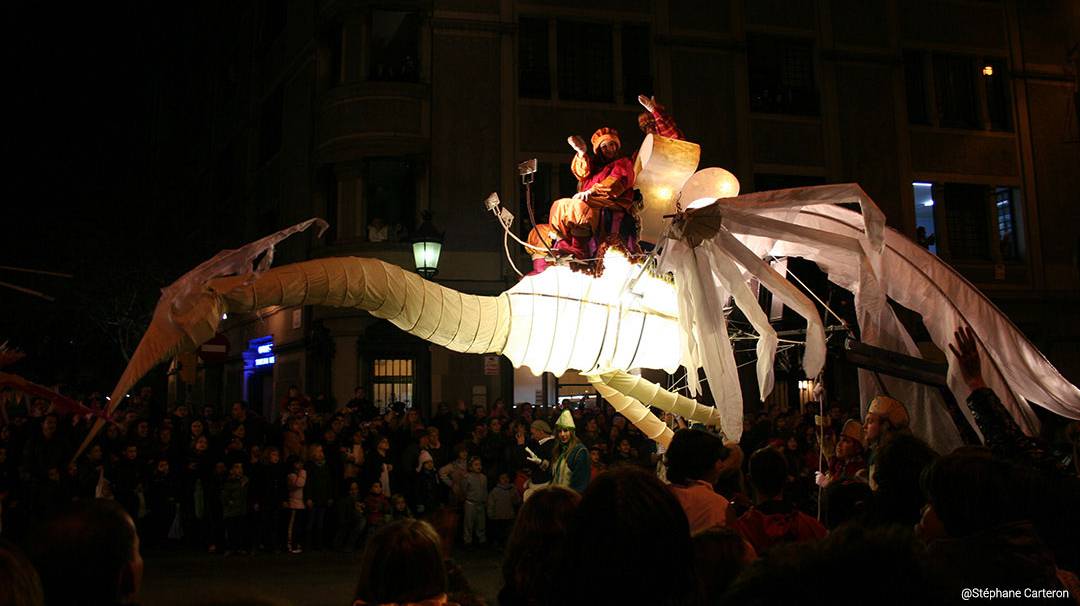 Melchior, Casper and Balthazar arrive in Barcelona on board a ship. They land at the bottom of the Rambla, and from there they begin a grand parade around the city on top of their spectacular parade floats.
The Three Kings are part of a group of Christmas characters that hand out sweets to children at the beginning of winter. Other examples include the tió, and in other places, Saint Nicholas and the Spirit of Christmas.
Tradition dictates that, once the Three Kings have given their presents to the baby Jesus, they give presents to all the children on their way back home. In the past, the Kings were mysterious characters who arrived by night without anyone seeing them. Nowadays, Kings Night (spanning 5 and 6 January) is associated with parades where children welcome the Kings, who arrive in carriages, handing out sweets and receiving letters from the children who have left it till the last minute.
The Three Kings' route in Barcelona is published in the newspapers, but it usually starts at the lower entrance of Ciutadella Park. That night, children go to bed early. When they wake up in the morning, they find presents or a lump of coal depending on how they have behaved during the previous year .
Where

Various venues

When

5 January, from 5 pm to 9 pm
+