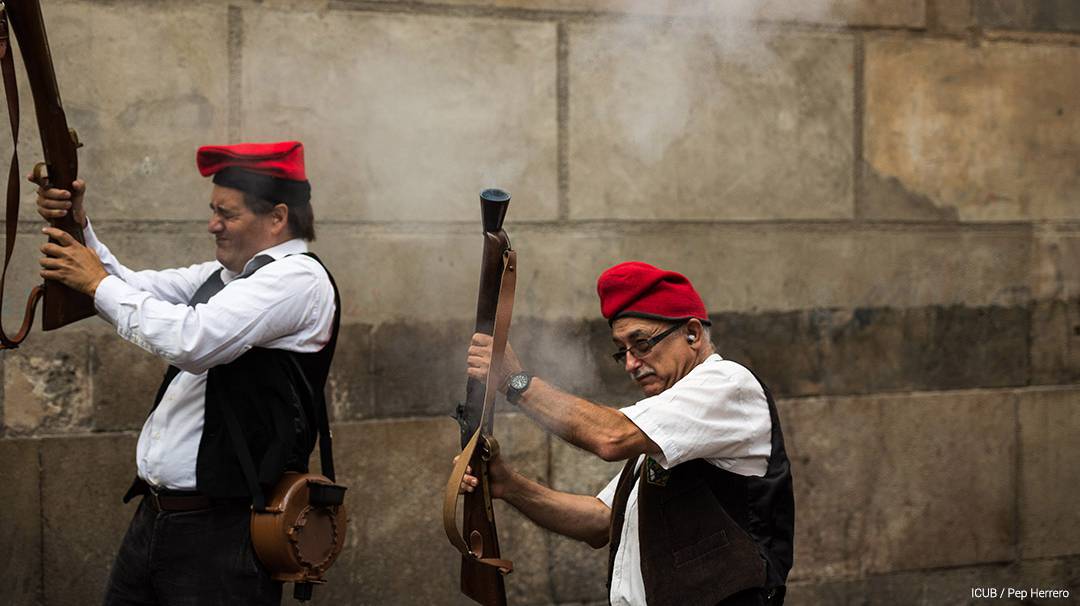 The activities begin the weekend prior to 30 November and finish the following weekend.
During the festival, dozens of activities take place every day in the streets and squares of Sant Andreu de Palomar.It is worth noting the large number of events organised by the Germandat de Trabucaires, Geganters i Grallers de Sant Andreu, an association founded in 1982 with the aim of getting everyone to take part in the Festa Major and other cultural events organised in both Sant Andreu and other places.
One of the most characteristic features of the festival are the trabucaires, the name that was given to Catalan bandits. Nowadays, the trabucaires are a feature of popular culture who play the role of men armed with blunderbusses, a kind of shotgun they fire into the air to noisily punctuate the start of some popular festivals.
Sant Andreu's Festa Major also retains a unique popular theatrical feature, which was revived in 1984 and originally dates back to 1346: the staging of the old religious drama la Vetlla de Sant Andreu [The Vigil of St. Andrew], which describes the saint's life and miracles.
Where

Various venues

When

November-December
+