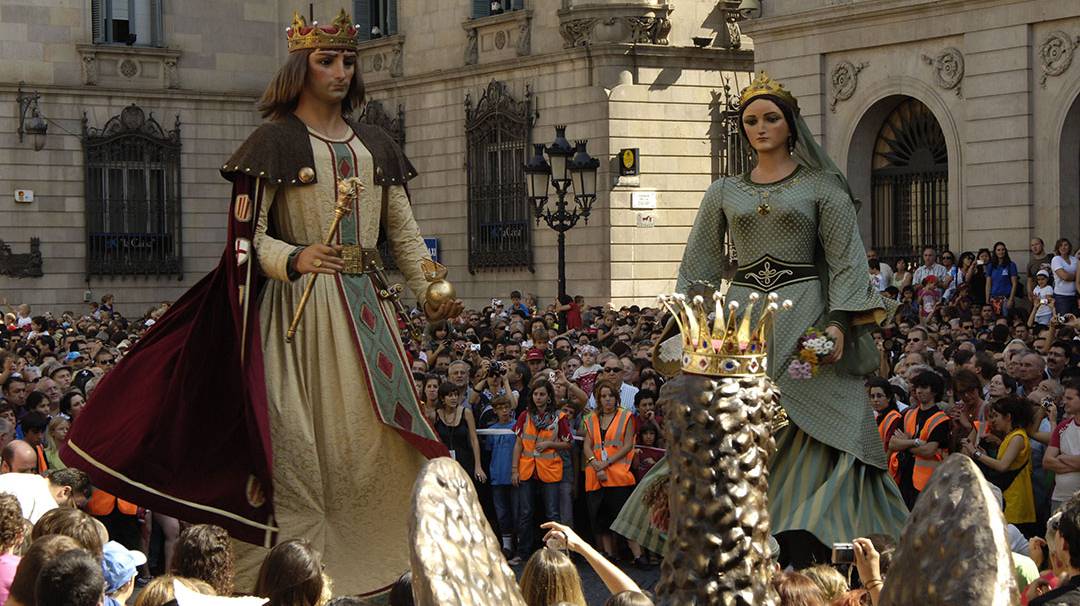 This is a huge, popular festival of festivals, which for nearly a week takes place in a number of public spaces in the city and attracts somewhere between 1,500,000 and 2,000,000 people .
The La Mercè Festa Major is Barcelona's grand popular festival, and it turns the city into one big stage. Hundreds of activities and shows are programmed throughout the week. Everything, from the most popular to the most demanding and minority events are completely free of charge.
The La Mercè Festival offers an artistic programme that, above all, features street theatre. Dance, circus and travelling shows form the basis of these artistic performances.
Light and music
The programme of events also includes large-scale night-time shows related to light and new technologies, using artistic screenings, as well as those related to fire and firework displays. Traditions are another mainstay of a celebration that goes back over 200 years.
Music is also an essential part of the festival. There are mainstream concerts for all kinds of audiences, and there is also the BAM (Barcelona Acció Musical) programme, an independent music festival that features the best from the Catalan and Spanish music scene, together with some top international names.
Where

Various venues

When

Week of 24 September
+