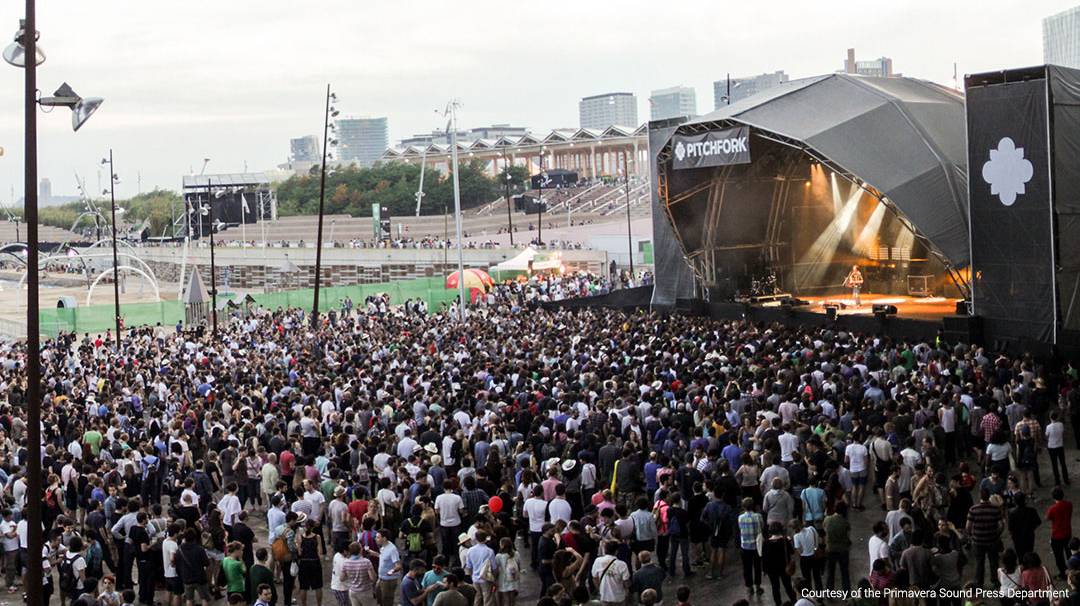 One of the key factors of its success is the variety of genresthat it encompasses, from the best artists of the moment to classic pop and rock acts, without forgetting emerging talents and local groups
This event began in 2001, and focuses on offering new independent music actsalongside established artists, covering any and all styles and genres, and primarily seeking quality. It mainly concentrates on pop and rock, as well as electronic and dance music's more underground tendencies.
Most of the concerts are held over three days at the Fòrum Park, although there are concerts all over the city for a whole week. The El Born neighbourhood is one of the festival's hubs and this is where a large proportion of the increasingly wide range of complementary concerts are held.
This emblematic area and its surroundings offer a wide range of free activities: from live music in Ciutadella Park and La Botiga del Primavera Sound to the screening of music films at the Maldà Cinema. There are also the PrimaveraPro conferences and showcases, which are held in various locations, such as the Convent of Sant Agustí and La Seca-Espai Brossa.
The number of people attending goes up every year, and in 2013 there were over 170.000. And no wonder, because the artists who have performed at Primavera Sound include big names like Arcade Fire, The National and Nine Inch Nails.
Where

Fòrum Park

When

May-June
+