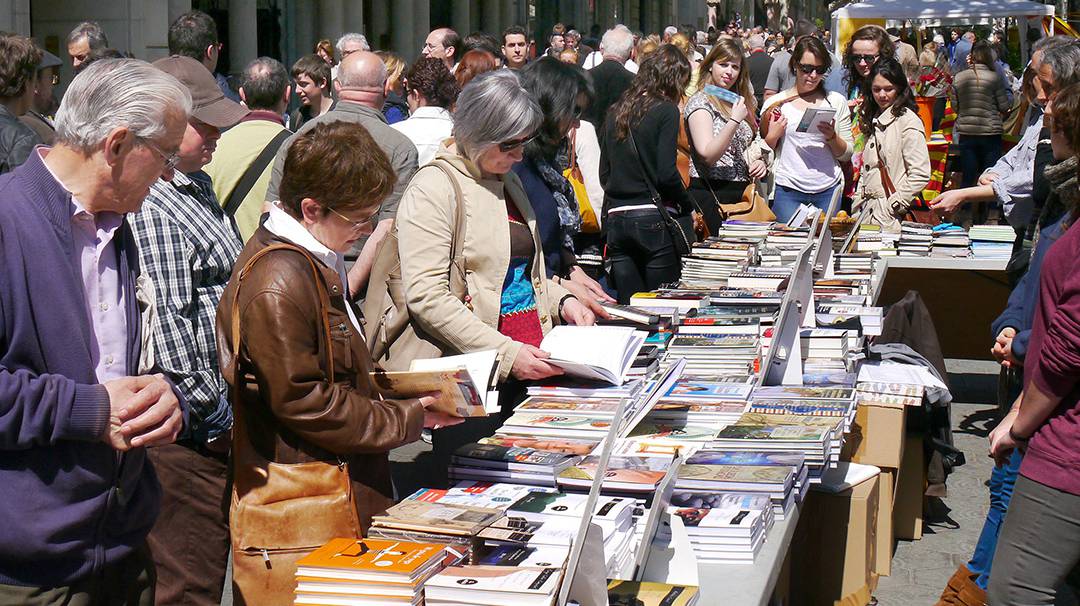 It could be said that Sant Jordi is the Catalan version of St. Valentine, but here couples exchange roses and books.
On this day, people buy new books or exchange literary opinions with writers, who often feature as guests at stalls, where they sign books and recite excerpts from their work, among other promotional activities.
Red roses are the other main feature of Sant Jordi's Day, and people traditionally give them to their partners as a symbol of love. Flower stalls fill the streets of Barcelona. It has been calculated that just on this one day, the stalls sell around 40% of all the roses sold throughout the year.
Books on the street
If you don't mind crowds, it is a great day to stroll through the city centre, take a look at the latest books at the book stalls, breathe in the fragrance of roses and enjoy the festive atmosphere.
Or if you prefer, you can go to Plaça Sant Jaume and visit the City Hall, which holds an open day on this date.
Sant Jordi also coincides with the date when two of the most important universal authors died, Miguel de Cervantes and William Shakespeare.
Where

various venues

When

23rd April
+