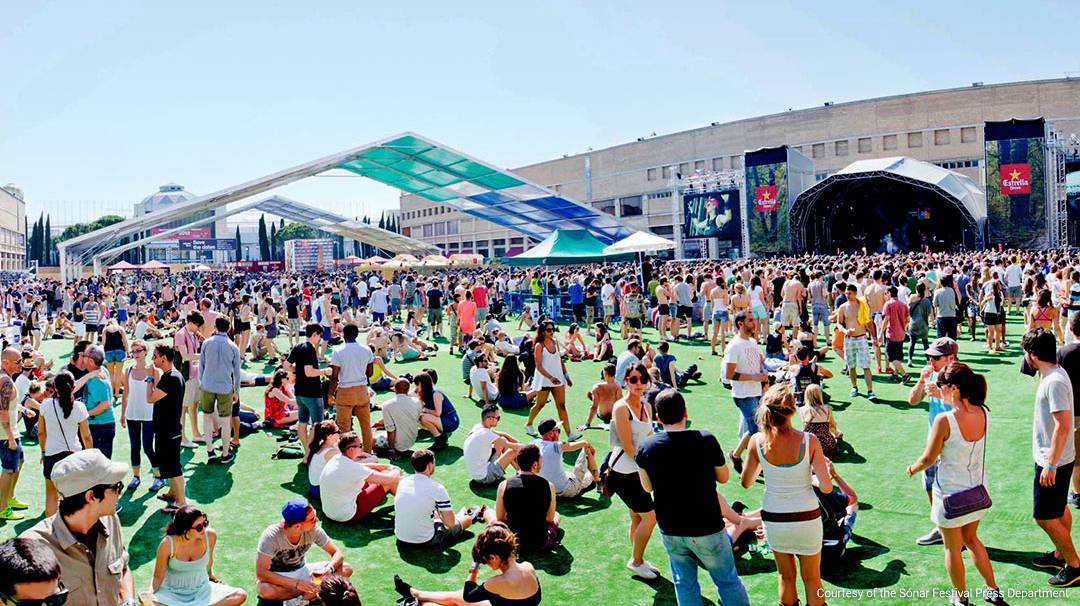 This event, which was first held in 1994, is pioneering and unique in terms of its format and content.
Sonar takes the pulse of the contemporary electronic music scene and its interactions and fusions with digital creation, bringing together established artists and emerging talents in all fields of musical and audiovisual production.
Sonar Barcelona's activities are divided into two main sections: Daytime Sonar, which has been held at Fira Montjuïc since 2013, with concerts, showcases and the Sonar+D area, aimed at seeking out and showcasing new talent; and Night-time Sonar's big shows, at the Fira Gran Via in Hospitalet, where the biggest names from the international music scene perform.
Since 2002, Sonar has organised over 50 festivals in different locations around the world, adapting the Barcelona festival's philosophy to singular venues and settings, showcasing the very best international and local talent in the countries where it is held. The festival has already travelled to Reykjavik, Tokyo and New York, among many other destinations.
Where

Fira de Barcelona

When

June
+