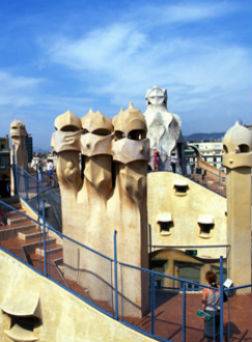 Gaudí's city
Moving around the city
Discover the excitement of the city's events
María Pagés, Óyeme con los ojos

1,000 m2 of desire

Architecture and sexuality

Huellas. Humberto Rivas

20 October 2016 to 8 April 2017

The Japanese Culture Festival

You can't afford to miss it!

A festival with a heart

Solidarity concerts in the Liceu Foyer

Until 15th of novembre

Enjoy a good meal for a good cause

How does pollution affect your health?

#querespiresquanrespires

Long live jazz! Long live festival!

From 20 October to 21 December!

Come to the Sala Ciutat!

Discover its new illustrations

Your domain

The domain that identifies you with the city

#BcnCiutatRefugi

Discover all we are doing.

Discover Guia BCN

Activities, courses, institutions and facilities.