Nature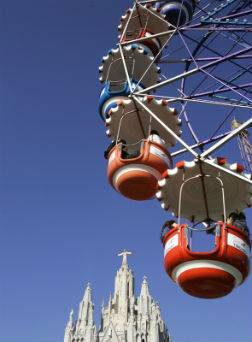 Amusement parks
Discover the excitement of the city's events
#fairtourismBCN

Before you rent your tourist accommodation, check that it's got a tourist licence

#CitiesforHousing

Full declaration

New season at Tibidabo

Find out what's new

Be surprised!

Check out everything going on

Palau de Congressos de Barcelona

Dues sessions obertes al públic general

2018 Grec Festival

Check out the programme and ticket sales

The best cinema, on the beach

Independent, alternative and free cinema

European Waterpolo Championships

JULY 14-28 2018. Bernat Picornell Pools

Sala Montjuïc 2018

The best films of all time, live music and picnics

Black Light- art and esotericism CCCB

Secret traditions in art since the 1950s

DOMÈNEC. NOT HERE, NOT ANYWHERE

Exhibition: 19 April – 11 September 2018

Discover Guia BCN

Activities, courses, institutions and facilities.

#BcnCiutatRefugi

Discover all we are doing.