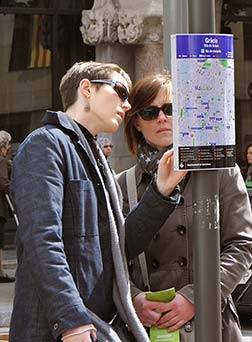 Practical information
Museums to discover
Discover the excitement of the city's events
Find your concert!

The best in Barcelona's music is coming to the Mil·lenni

The Children and Youth Literary & Arts Festival

Run for a good cause!

Barcelona Solidarity Zurich Marathon

Detective novel get-together

From 26 January to 4 February

Guitar Bcn 2017

The best music in the city

Huellas. Humberto Rivas

20 October 2016 to 8 April 2017

Discover Guia BCN

Activities, courses, institutions and facilities.

#BcnCiutatRefugi

Discover all we are doing.