Flat detector
You can easily detect if there are unlicensed tourist flats in your building or if you are staying in one.
Fill in the boxes. If your address does not appear, the flat you are looking for is illegal. (For flats in the city of Barcelona.)
Collaborate
If you believe your building has unlicensed tourist-use flats or you believe you may be staying in one of them...
Let us know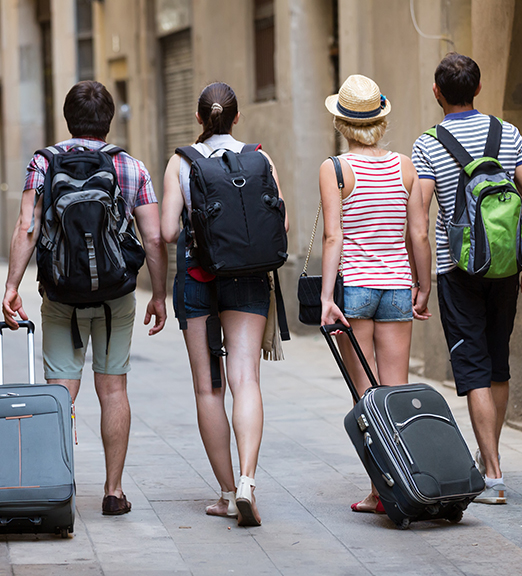 Barcelona offers an extensive range of tourist accommodation so everyone visiting the city can enjoy their stay here like any other local, integrated into the daily dynamics of city and the neighbours they share an essential communal space with. Living together in such accommodation implies a series of rights and duties that need to be clear when rental contracts are signed. Enjoying a travel experience which is personally rewarding, as well as respectful to the local population, also depends on the visitors themselves.
Unfortunately, for all its legal accommodation available, Barcelona also has a range of illegal accommodation that harms not just the people who rent it - depriving them of their right to complain about any incidents and denying them the supplementary services they are otherwise entitled to - but also the city itself, as it creates speculation and illicit economies and its activities leave nothing positive for local neighbours, causing nuisance and complaints.
If you are visiting Barcelona, we need your commitment and cooperation to prevent the proliferation of this illicit economy in our city and the irresponsible, economically unsustainable and environmentally unfriendly tourism it encourages.
Make sure your flat is licensed before you rent it and if it isn't, turn it down and help us to fight fraud.
If you're a local resident inconvenienced by activities in tourist accommodation and you'd like to help us combat this phenomenon, it is now even easier to send us your complaint.
You might also be interested in...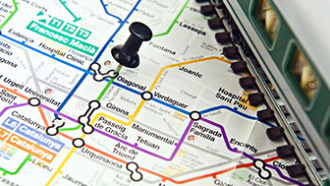 Getting around the city
The city has an extensive public transport network connecting its districts.
+ Getting around the city
Accommodation in Barcelona
The city offers an extensive and diverse range of accommodation to suit everyone's pocket.
+ Where to sleep in Barcelona